When it comes to holidays, Halloween is one of those rare occasions that both children and adults get really into. Maybe it's because it gives adults a chance to release their inner child and it let's kids release, well, their inner sugar demons! If you do it right, Halloween can be as memorable as Christmas or Thanksgiving. At C&M Textiles, we are ready to have a great Halloween as well as a beautiful fall season. Here are a few DIY Halloween Decoration ideas for you to sink your vampire teeth into.
---
Any clear jar can act as the perfect mini pumpkin holder for your custom Halloween counter display. You can find these mini pumpkins in an assortment of colors pretty much anywhere these days. They come in a rang of colors, suiting any home decor vibe. If you want to go for a classy Halloween look, go for white pumpkins. If you want to go the classic route, go with the orange. We love to mix things up so got a few of each.
2. The Mantel of Horrors
---
DIY Halloween decoration is all about being creative and often times, using what you already have. For example, you may already have an old book, maybe an old lamp and who doesn't have a candle or two? Add a few skulls, some painted black leaves and voila. For an extra dose of scary, grab a red wax candle and let it leak down the side of your white candles for that "bleeding candle" effect.
3. Pumpkin Patch
---
If you own a fireplace or have a nook and cranny available, make your own in-home pumpkin patch!  You can save some money by inverting a cardboard box and stacking pumpkins on top and around it, giving the illusion of a big pumpkin patch. Not only will it you pumpkin patch be on everyone's Instagram feed, but you can also have your guests choose one to take home. No one can say no to a pumpkin.
4. Spooky
---
Anything encased within a cloche looks rather eerie, even a mini pumpkin. Add a bed of moss to further the eerie feel and display the enclosure on an entry table in your entrance or even on your kitchen table where all the good Halloween candy will be ready for the taking. It's chic, it's original and best of all, you made it yourself.
5. All Hallows' Eve
---
Don't be one of those people – hand out some candy! Don't just sit there with a brightly lit entrance, handing out candy to ghouls and ghosts. Find some loose branches nearby and stretch out cotton balls for that classic cobweb feel. Plant your branches in an ornate vase, preferably a dark one and hang some Halloween ornaments from them. Scatter some pumpkins about and you have yourself the perfect ambiance for your candy giving spree. If you plan on using bigger pumpkins, make sure you remember to put a protective layer between them and your table to avoid staining.
6. Spirited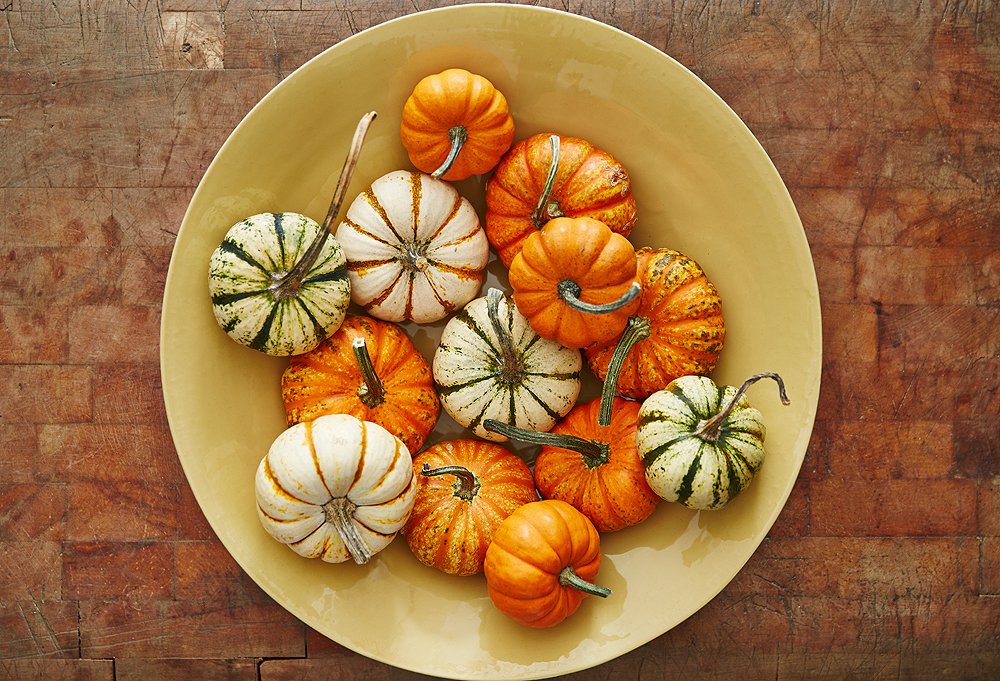 ---
If you love Halloween but you don't have time to put in much of an effort, don't panic. Pick up a few mini pumpkins, stack them in a large bowl, use them as a centerpiece and voila, your job is done. This simple idea will make you smile every time you look at it and it'll give the kids something to smile about too.
DIY Halloween Decoration
From all of us at C&M Textiles, we wish you and your family a great Halloween and a fantastic fall season!